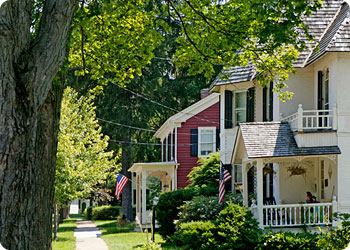 The Kruse Company REALTORS® is a small, family owned real estate company with full-time Professional REALTORS®. We have been in business in Madison since 1990 and have helped hundreds of people and families buy and sell homes throughout the years all over Madison, Dane County and the surrounding counties. The Kruse Company REALTORS® is licensed in the State of Wisconsin.
We pride ourselves on the quality of service that we provide, not the quantity that we sell. We find that our clients are extremely satisfied with the services we provide, because they know that our first concern is always their best interests. The wants and needs of our clients are always at the forefront of our business practices and are the driving force behind all that we do.
Being a small company, we don't have the huge advertising budget to have full page spreads in the Sunday paper, or to advertise on the ten o'clock news. Instead we rely heavily on referrals from our happy clients and customers, and those referrals have certainly been the catalyst for each successive, successful year that The Kruse Company REALTORS® has been privileged to have. We appreciate every client that we have the good fortune to work with as well as their referrals, and with approximately 80% of our business coming from client referrals we believe this says a lot about The Kruse Company REALTORS®, our agents and how we do business.
Click Here to view just a few comments from some of the many people we have helped to either buy and/or sell their homes over the past several years.