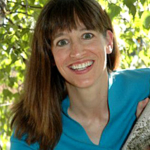 Broker / Owner
The Kruse Company REALTORS®
Beth is a native of Appleton, WI and came to Madison in 1985 to attend the University of Wisconsin, where she received her Bachelor of Science Degree in Landscape Architecture. Beth made the transition to real estate in 1995 and has been with Kruse Company REALTORS® ever since. Beth feels that in real estate she has found her true calling. She enjoys the challenges and opportunities that the business presents, but enjoys most the opportunity to meet so many new and interesting people. Beth works extremely hard to provide her clients with the highest quality customer service, following the belief that honesty, hard work and dedication are the keys to success, not just in business but in all aspects of life. In order to better serve her clients, Beth has worked to earn several professional designations, including her ABR (Accredited Buyer's Representative). Beth bought TKC in 1998 when its founder Tim Kruse decided to step back from real estate for a while and go back to his first love, working in the church. Beth Junge was named "Broker/Agent of the Month" by Broker Agent Magazine.
Broker Associate
The Kruse Company REALTORS®
Kelly is a lifelong resident of Madison. She received her Bachelor of Arts Degree from the University of Wisconsin in Political Science and Criminal Justice in 1991. Kelly began her career in real estate in 1995 and has been with The Kruse Company since 1997. In addition to her real estate career, Kelly and her husband own a computer business, specializing in building and upgrading custom computer systems.
Kelly's philosophy of business is that success comes as a result of hard work and a commitment to doing the best you can at everything you do. Kelly is willing to go the extra mile to make a deal work out for her clients and to do her best to give every client the personal attention they need and deserve.
Kelly was the first Realtor in the Madison area to earn the prestigious SRES(Senior Real Estate Specialist) Designation, and coupled with her ABR (Accredited Buyer's Representative) designation Kelly is well suited to provide her clients with the utmost in professional representation. Kelly has dedicated a great deal of her real estate practice to the needs and concerns of seniors. It is her goal, in conjunction with Kruse Company REALTORS® as a whole, to be this area's foremost authority on real estate issues concerning seniors in Dane County.
Kelly is a member of the National Association of Realtors, Wisconsin Realtors Association, the Senior Advantage Real Estate Council, and the Real Estate Buyer's Agent Council.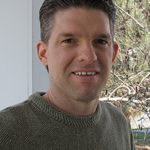 Sales Associate
The Kruse Company REALTORS®
Scot is a lifelong Madison area resident, having been born and raised in Windsor,WI. Scot worked in the plumbing and sprinkler fitting industries until he joined the staff at Kruse Company REALTORS® in 2002, where he assumed the position of transaction coordinator. As a licensed real estate agent and REALTOR®, Scot provides vital administrative and back-up support. Scot's role as a full-time stay-at-home Dad limits his involvement in hands-on client interaction, but his support role is vital to the success of each and every Kruse Company client transaction.